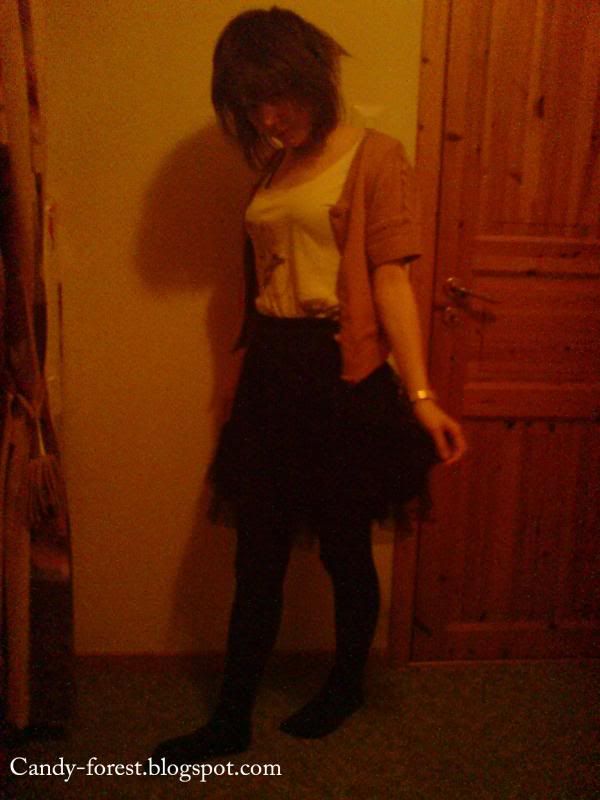 This outfit is a little goth inspired, with a touch of yellow. The skirt is actually not a high waist skirt, I just pulled it up to my stomach and wraped my t-shirt in it. And it has laces all over, I just love laces!
Since almost the whole outfit is black, I wanted to spice it up with some colour. Then this short, mustard yellow, 50s inspired cardigan got in handy. The jacket is very sweet with the yellow colour and the big yellow buttons. (Sorry for bad picture quality, but I did not have my camera at the time.)

For the rest of they day I think I will go on treasure hunt trip through my closet. That's always fun! Looking through it and finding things you forgotten you had, and then coming up with brand new ideas. Love it! Later this evening I will just relax and to things I like. I think I will make myself some good food and search the internet for some inspiration...

Have a nice Friday everyone!