So I thought I would try something new. I thought I would try to have a wider blog with bigger pictures. I liked my old design, and I got a few nice comments about it, but I wanted to try something new and different. There is not much that has changed, only that it's wider and that there are bigger pictures.
I would love to get some feedback on what you guys think. You liked the old one, or was this one better?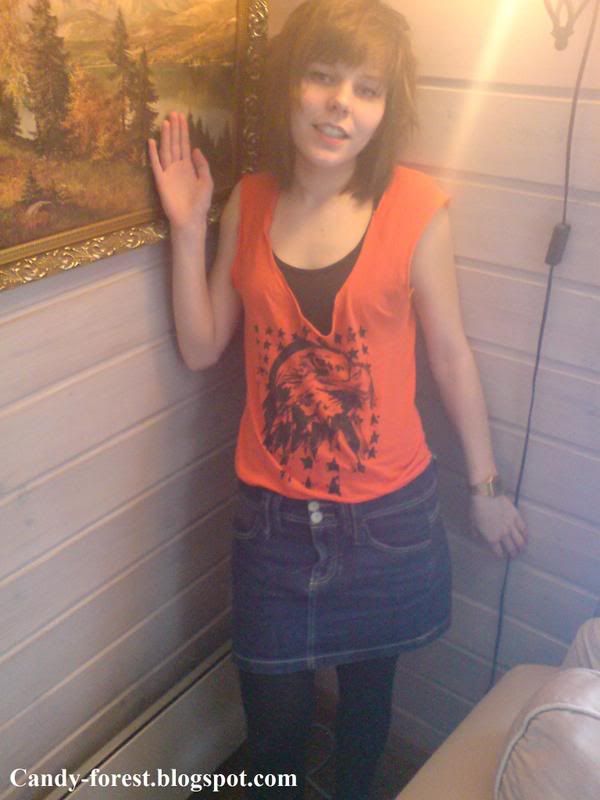 So to celebrate my new blog design I give you a outfit picture!
Wearing what?

My dark blue denim skirt
Black tights with a big whole on my left leg(but you can't see it)
Brown basic tank top
Retro Casio Gold Watch

My super cool orange grunge eagle top!