This weekend I have just been to the movies, eaten a lot(again, love it!), relaxed and buried myself in a good book.
And I'm looking forward to the summer, so I'm wearing one of my summer dresses. Yes, I know I'm living in a very cold country called Norway, but that does not stop me. For those of you who don't know me, wearing dresses all year around, is not unusual.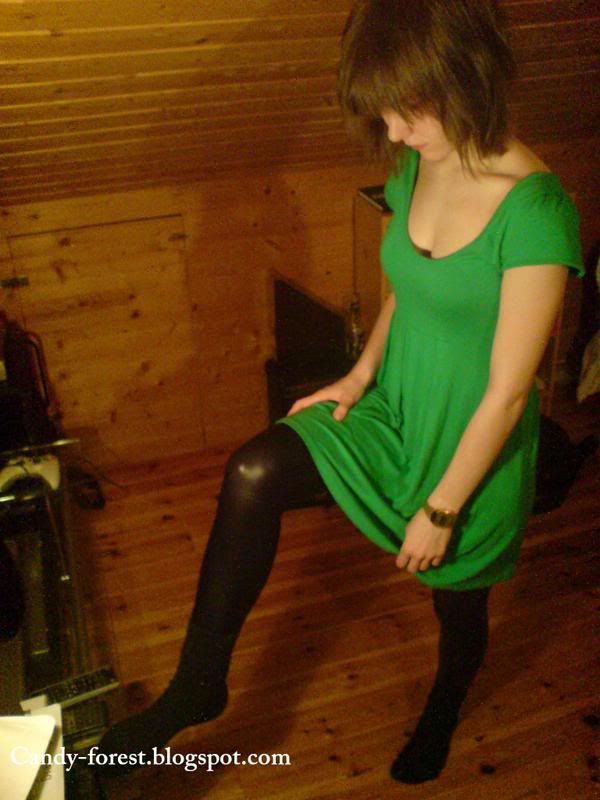 Wearing what?
My (very) green dress. I love using strong colours, it makes me happy!
My super sexy latex tights!

My Retro Casio Gold watch. But I guess you guys have gotten used to it now, that I am wearing it all the time.