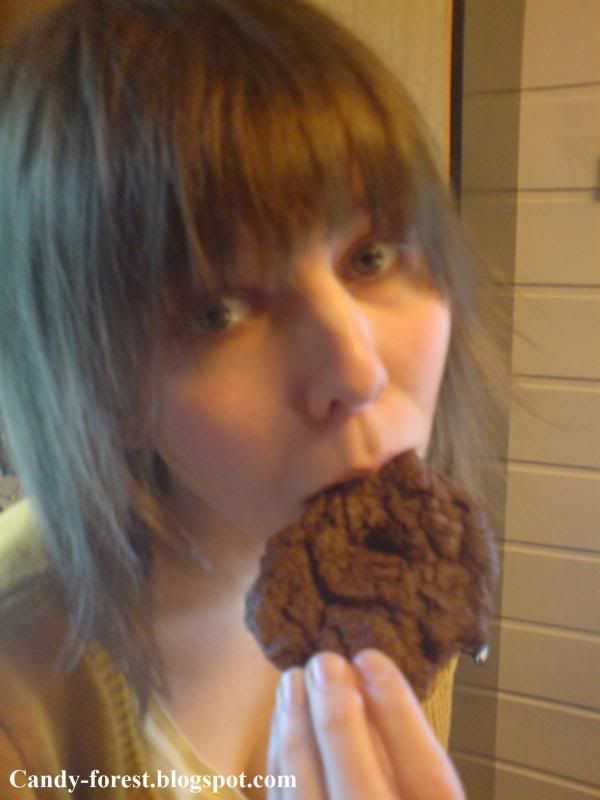 This is something everyone should have tasted in their life. If you think the ones you get at the supermarket are good, wait until you have tasted these. They are not hard to bake, but you must be prepared to have LOTS of chocolate for this. And before you start reading further, I will just tell you one important thing. No, it is not too much to use half a kilo of chocolate for 12 cookies. It is worth it, believe me! So here it goes.
You need:
- 300g of dark melted chocolate
- 125g of unsalted butter
- 75g soft brown sugar
- 50g sugar
- 150g plain flour
- 30g of coco
- 1ts bicarbonate soda
- 1\2ts salt
- 1 egg
- 200g of dark chocolate chips
- 1ts vanilla sugar
Melt 300g of dark chocolate in a bowl over boiling water first.
Then you go on making the rest of the cookies. Blend the butter and the sugar in a mixer. While that is mixing you can go on to the dry ingredients.
You take the flour, coco, bicarbonate soda and the salt, and blend it in a bowl. This you can do by hand.
By now I think the dark chocolate have melted into a wonderful glossy sea of chocolate. Take it of the own, and let it cool for a couple of seconds.
Pour the vanilla sugar in with the mixed butter and sugar. Now take the melted chocolate, pour it into the mixer with the creamed sugar and butter. Then one cold egg, let it blend. And now you tip in the dry ingredients, and let it blend nicely.
If you though 300g of chocolate was much, you have something good waiting for you. This is the best part. You take the 200g of dark chocolate chips and stir in by hand. It is just pure pleasure to see how the chocolate chips blend with all the other lovely things.
Out of this recipe you get about 12 cookies, if you make them like the size of an ice cream spoon.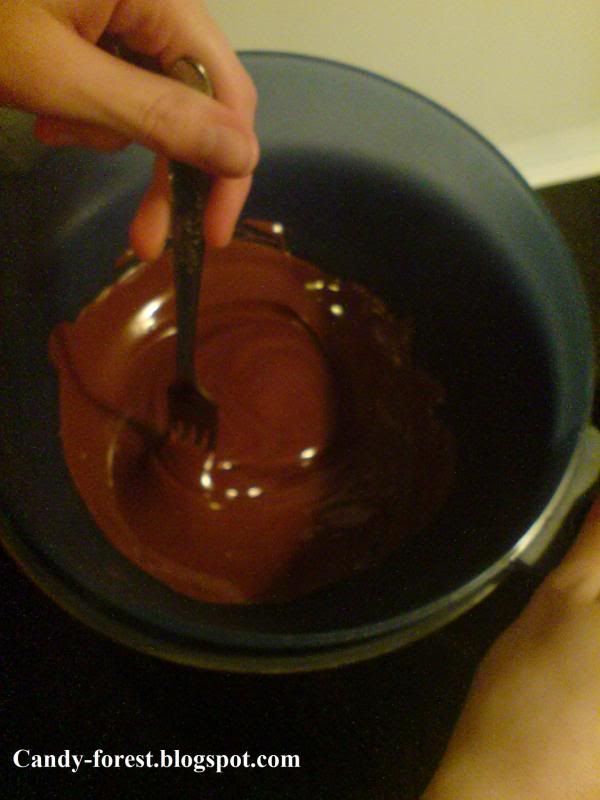 175 c for 18 minutes in the own.
And now it is all pure enjoyment!