Today I have had Norwegian mock exam. I think it went well, I hope it went well. Got home earlier than what I'm used to, so that was nice. When I got home I found the most comfortable chair in the whole house, and then I lowered my eyes to read Lolita. Great.
I am now surfing the internet while eating chips. Life is nice!
I'm wearing my new DIY t-shirt today. I think it is quite nice and kinda sexy. I have some other DIY clothes that I made not long ago. I will post a picture next time I'm wearing some of it.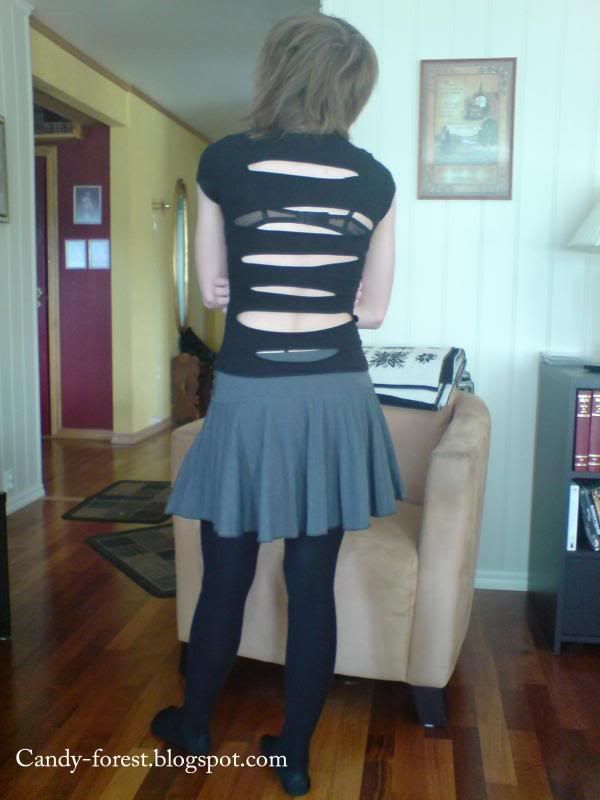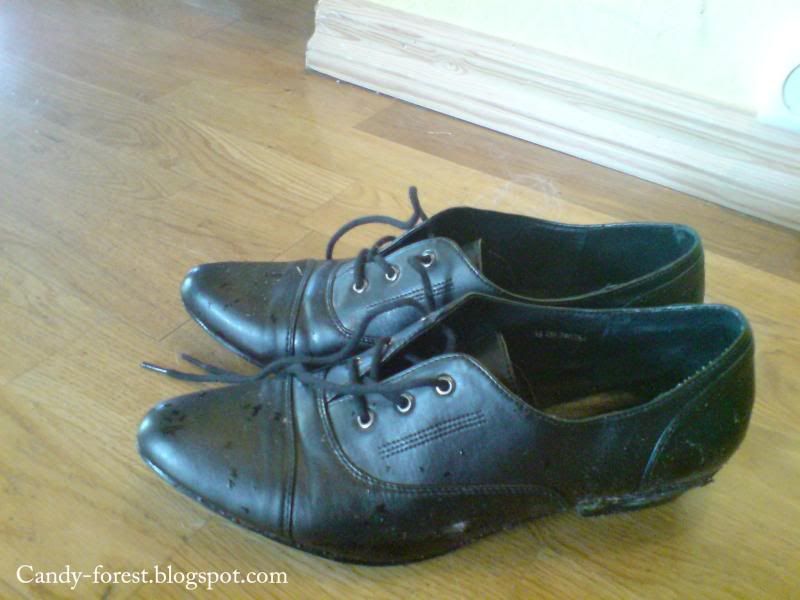 Clothes:
Gray "school girl" skirt: H&M

Black DIY t-shirt

Black cardigan: JC

Fake leather jacket: TopShop

Black thights: Gina Tricot

Funky black shoes: DinSko