Thank you so much for all the comments and the supporting words on the last post! Really, it means a lot!
I hope all of you was inspired to change, if just a little bit.
The weather has been beautiful today, full of shiny sun and warmth. I put on a summeroutfit, and it felt great. I love it when you can wear high heels without slipping anymore. The summer is finally coming!
My summer outfit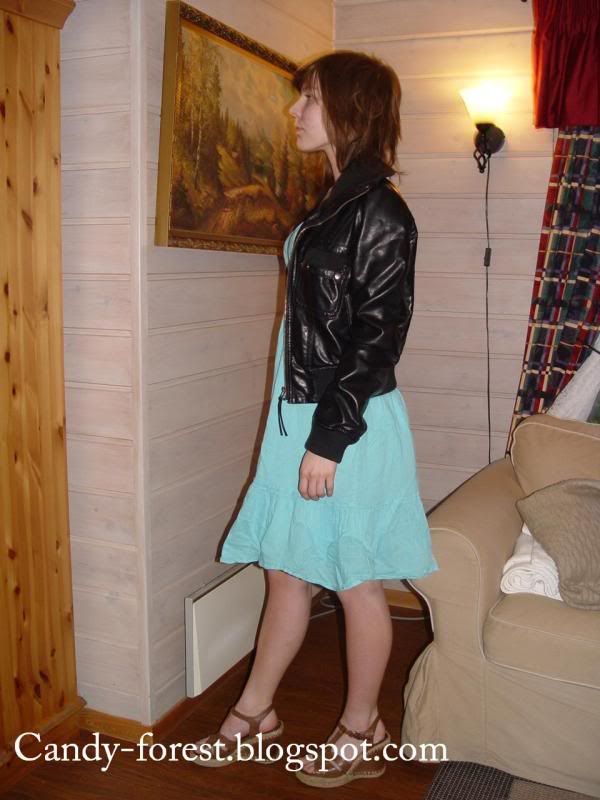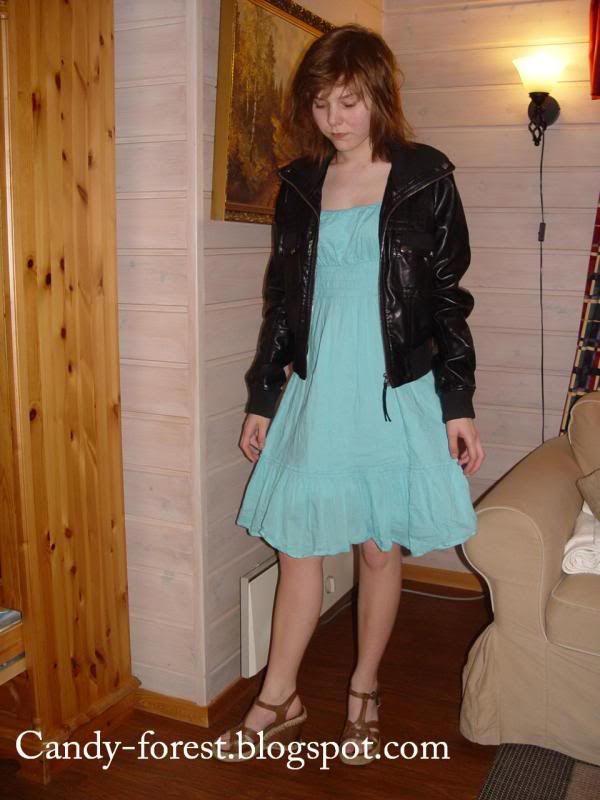 Blue dress: Old H&M
Feak leather jacket: Topshop
Gladiator sandals with heels: Old Root