My bloggerfirend
Linnéa
and I decided that we would ask each other five guestions, and then post it on the blog. Let's go!

5 favorite artist/bands?
Hard to choose just five, so I just say some that I really like.
Jimi Hendrix
Depeche Mode
Massive Attack
Goldfrapp
Kaizers Orchestra
5 movies you like?
Sin City
Watchmen
Match Point
Vicky Christina Barcelona
Pulp Fiction
5 favorite peaces of food?
Those who really knows me, know that I am absolutley crazy about food, so this is just going to be some of the dishes that I like.
Home Made Pizza
Enchilada
Cheese Cake
American Breakfast Pancakes
Candy!
What inspires you?
Everything really! Photos, books, movies, people, clothes, my own head, music, food, drawing etc. Really, it could be everything!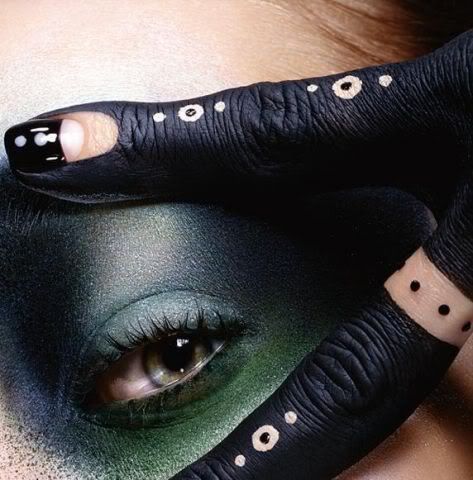 What types of blogs do you think is the best ones?
Choose one you like especially.
I like fashion, photagraphy and food blogs best. And I think it is really nice with some personal blogs, but just a few ones. Very often it can be a little too much, and many don't know how to balance it.
I read a lot of blogs, but one of many good ones is
Pretty in Leather
. She has an uniqe style and seem really cool. Visit her, and get inspired!