Going to my boyfriend's house today. We are just going to relax, eat lots of food(baking is also part of the plan) and watch tons of movies. Yeay!
And I have a big stack of fashion magazines lying on my bedroom table, just screaming to be read. So that is also one thing I am going to do today. Flipping trough them, looking for inspiration.
It is the small things in life that is most fun.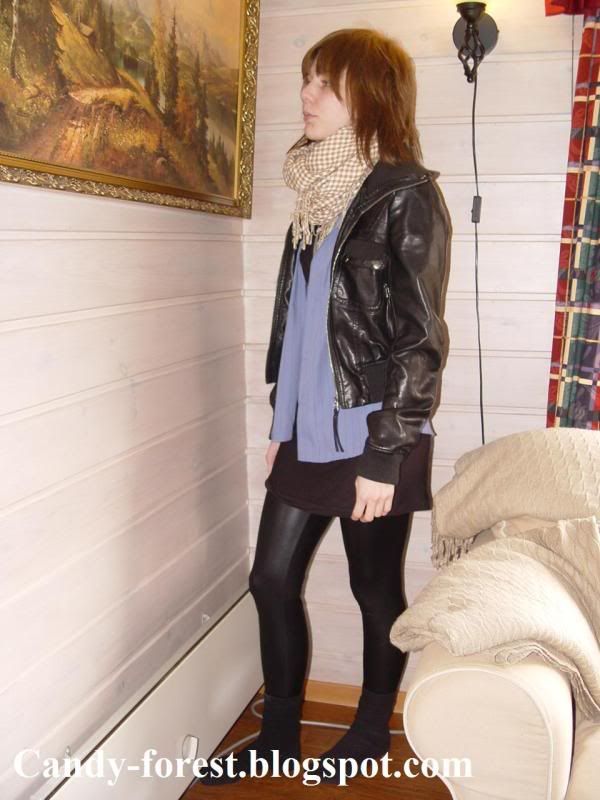 What is she wearing today?
Latex tights. Simply too sexy!
T-shirt dress, wearing it inside out. Maybe a new trend is coming, hehe.

My blue shirt from the man department on H&M
Metal jewelry with a black stone in it.
My fake leather jacket from Topshop
Old white/brown squared scarf
Red nailpolish